Know Your North: Baguio Artists
Meet three artists from Baguio who repurpose materials into works of art. From stitching stories with used clothes, making mosaics out of broken tiles and breathing new life into garbage to make beautiful installations.
Know Your North: Diplomat Hotel
A seminary in the early 1900s, destroyed during WWII, restored and turned into the Diplomat Hotel in the 1970s. Today, its ruins are known as one of Baguio's most haunted places. For the latest episode of Know Your North Series, have a walkthrough of Baguio's famous haunted spot sitting atop Dominican Hill. Join Kiko Rustia as he visits The Diplomat Hotel to get you in the mood for the Halloween.
Know Your North: Hardin sa Hapag
La Trinidad, Benguet is known as the "Salad Bowl of the Cordillera." Feast your eyes as we follow their fresh produce from farm to table.
Know Your North: Mt. Cloud Bookshop
Mt. Cloud Bookshop has been a piece of literary heaven for Baguio since 2010. Get to know the people behind Baguio's beloved bookshop and why Baguio is second home to many literary giants.
Know Your North: Strawberry Taho
For many Filipinos, taho is a childhood staple that satisfied sweet cravings in the morning, after school or before church. The cup of sweet goodness is a mixture of soy, brown syrup (arnibal) topped with tapioca (sago). What's great is taho can be found anywhere in the Philippines but in Baguio, taho has a fruity twist.
Know Your North: Kalawang
Kalinga tattoos are markings of the sacred, and are only reserved for a chosen few. And as we move into a modern world, these traditions must evolve to survive. Meet the artist who has studied the contemporary ways of tattooing all over the Philippines, and his effort to preserve the disappearing culture of the "mambabatok".
Know Your North: Mt. Ulap
A day-hike that suits even beginners, Mt. Ulap is a climbable mountain all year round. Ascend her peaks and she will welcome you with majestic views of pine tree ridges, slopes of grasslands and nearby mountain ranges of the Cordillera.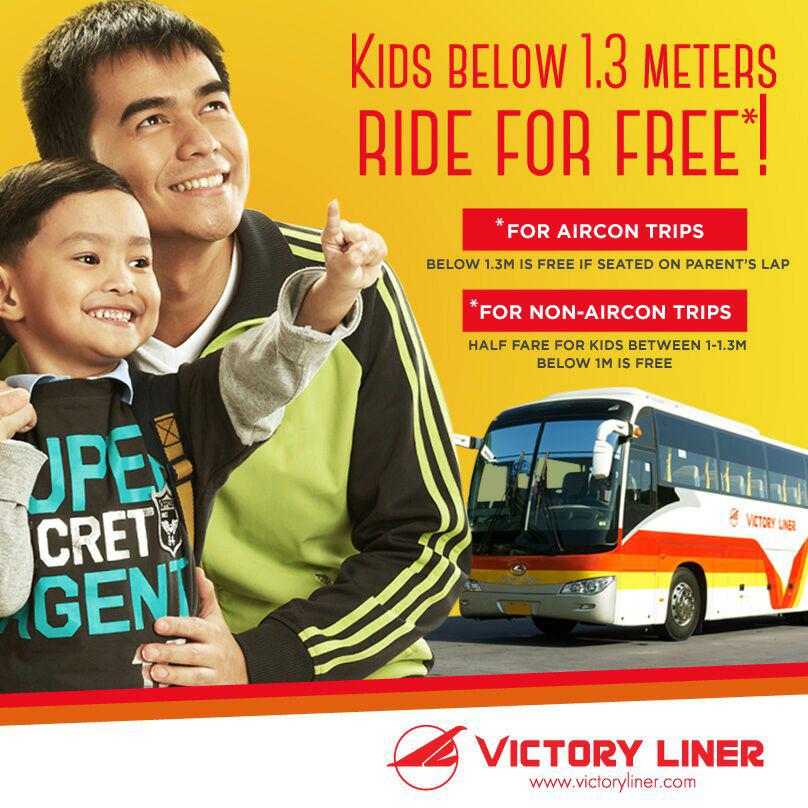 Are you bringing your little child with you on your next Victory Liner trip? Here is our child fare policy:
For Aircon buses - Kids below 1.3 meters and are seated on their parent's lap ride for free.
For Non-aircon buses - Kids below 1 meter ride for free. Kids between 1 meter to 1.29 meters pay half the fare rate of an adult.
Please check the height measurement guide installed by the entrance door of each bus.
For bigger kids: if they have a student I.D. and a valid registration receipt, they can simply show these to the conductor to avail of the 20% student discount.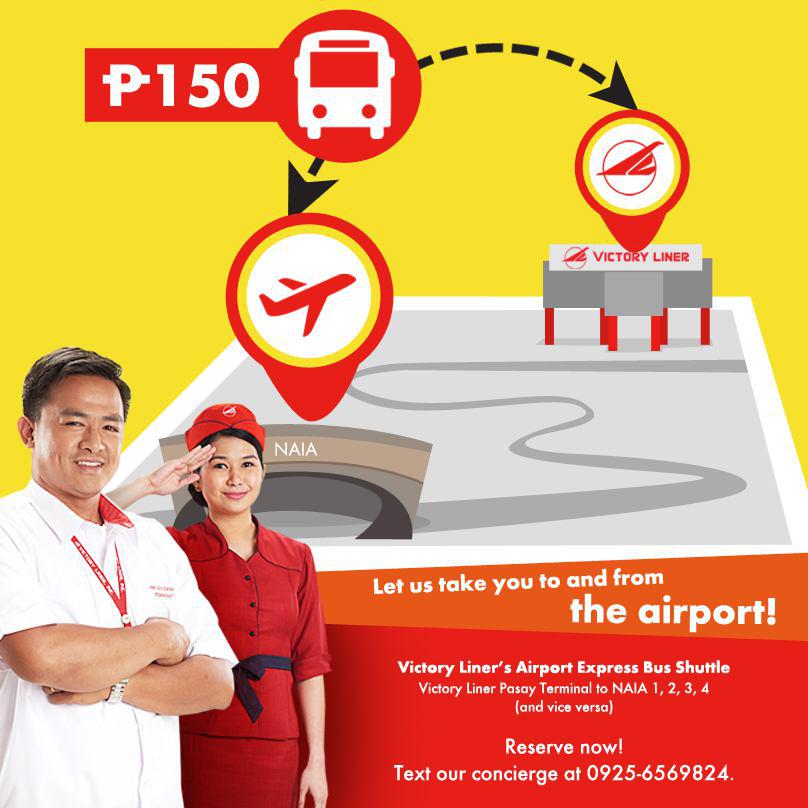 Are you catching a domestic or international flight?
A premium airport bus service is available from our Pasay terminal going to NAIA Terminal 1, 2, 3, 4 and vice versa. For inquiries and reservations, please call or text 0925-656-9824.
This service is brought to you by UBE Express.
Go to UBE Express FB page, Click here.